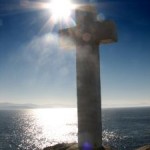 The Eastlake Community Church of Smith Mountain Lake is excited about its recent purchase of a building to be used as its new Worship and Ministry Center.
The purchase of the old Shoprite building on Hendricks Store Road is the crux of a plan for the church's new Worship Center. Plans include a 250-seat sanctuary, classrooms, offices, a kitchen, etc. The renovations are underway and ELCC hopes to have a grand opening by early fall at the latest.
Eastlake Community Church was begun in 2006 as the result of 4 Christian friends from Parkway House of Prayer. What started as a hopeful conversation became a reality in Feb. 2006 and has outgrown the small building they currently use for services and fellowship.
The Center will be located at Village Plaza, 1118 and 1126 Hendricks Store Rd. If you would like to learn more about the Eastlake Community Church at Smith Mountain Lake you can visit www.elcchurch.com.