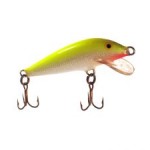 It is nearly time for one of Smith Mountain Lake's famous and fabulously fun traditions: the Blue Ridge Brawl Bass Fishing Tournament. You don't want to miss this one.
The Super Bowl of Pro Bass Fishing, the
ESPN Bassmaster Elite Blue Ridge Brawl 
will bring excitement to Smith Mountain Lake, Wednesday, April 22nd – Sunday, April 26th.  All weigh-ins will take place at Parkway Marina in Huddleston.
Free Download
The Definitive Guide To Smith Mountain Lake Real Estate
Everything you need to know about buying or selling property at Smith Mountain Lake.