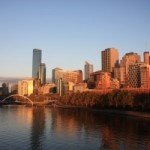 There are many marvelous opportunities to learn and grow in the business world of Smith Mountain Lake, Virginia. Below are two excellent ways to help your business improve and increase its visibility. Whether your business needs some creative ideas for marketing or you just feel stuck, one of the 2 is bound to be of benefit.
FREE SEMINAR- "How to Survive a Down Economy", March 30, Westlake Library – Bring your questions for Dick Ephgrave, Director of Small Business Development Center, Longwood University, Tuesday, March 30th from 3 to 5 pm at Westlake Library.  Dick has 42 years of experience consulting with and owning small businesses. This seminar will present strategies for surviving the current recession for small businesses. Dick will cover six different areas of their businesses and ways to both increase and cut expenses. Please register by emailing Annette Stamus at
annette@visitsmithmountainlake.com
.
Volunteers and Sponsors are Needed!
SML Business Expo, April 30-Exhibit Space is limited and going quickly!  The 7th Annual Smith Mountain Lake Business EXPO will be held on April 30th from Noon to 6 pm on Route 122 in Downtown Moneta. 140 businesses will be represented in three large covered venues as well as outside exhibits. Volunteers are also needed. Please contact Jim Shauberger, Event Manager at 540-721-1203.
Free Download
The Definitive Guide To Smith Mountain Lake Real Estate
Everything you need to know about buying or selling property at Smith Mountain Lake.