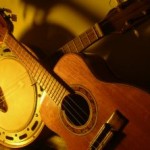 Although Floyd, Va. is an hour's drive from Smith Mountain Lake, Va. if you have ever been to the FloydFest, then you know it is an experience unlike any other.
If you would like to leave rural Virginia for the day and enter another world, visit the annual festival held in Floyd County this month from July 24th to July 27th. If you have never been there before you will spend the day marveling at the rich mountain heritage (with just a touch of hippy thrown in) that is alive and well in this neighboring county.
Imagine a day (or four) in the heart of the blue ridge mountains, filled with amazingly good old-fashioned food, wagon loads full of exciting activities, quaint shops to visit, legendary fiddlers, and some of the most authentic folk music in the world. There will be storytelling and games and more fun than you can fit into. It is truly a family-friendly affair that will make everyone happy, even down to the littlest ones.
Jul 24 – Jul 27 – FloydFest – Visit atwproductions.com/index.php?pr=ffhome for more detailed information.