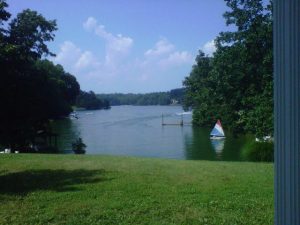 Are you headed to or from Smith Mountain Lake on your next vacation or driving trip? Or maybe you have friends or family in other areas of our great country that you would like to go visit or convince to come and see you.
Then again perhaps you have only recently heard of our beautiful little corner of Southwest Virginia and need to know the approximate mileage in order to come visit us. Either way I hope you will find this partial list of driving times to be of benefit in your journeys.
For the local folks who may have not made the drive, Smith Mountain Lake is approximately 40 to 50 minutes away from Martinsville, Roanoke, or Lynchburg.
CITY                    MILES                  TIME
Atlanta, GA.    466miles and approx.7hrs.45min.
Augusta, MN. 1188miles and approx. 19hrs.45min.
Baltimore, MD.   272miles and approx. 5hrs.30min.
Charleston, WV.  225miles and approx. 4hrs.30min.
Charlotte, NC. 190miles and approx. 3hrs.50min.
Chicago, IL. 700miles and approx. 14hrs.
Cincinnati, OH. 460miles and approx. 9hrs.
Columbus, OH. 375miles and approx. 8hrs.20min.
Denver, CO. 1624miles and approx. 27hrs.
Detroit, MI. 624miles and approx. 10hrs.45min.
Houston, TX. 1212miles and approx. 19hrs.15min.
Knoxville, TN. 290miles and approx. 6hrs.
Lexington, KY. 385miles and approx. 7hrs.50min.
Minneapolis, MN. 1166miles and approx. 18hrs.30min.
Nashville, TN. 465miles and approx. 9hrs.
New York, NY. 505miles and approx. 10hrs.
Norfolk, VA. 225miles and approx. 4hrs.20min.
Pittsburg, PA. 365miles and approx. 7hrs.
Raleigh, NC. 175miles and approx. 3hrs.30min.
Richmond, VA. 150miles and approx. 3hrs.
San Diego, CA. 2498miles and approx. 38hrs.
Salt Lake City, UT. 2076miles and approx.31hrs.45min.
Seattle, WA. 2819miles and approx. 42hrs.45min.
Washington, DC. 220miles and approx. 4hrs.10min.