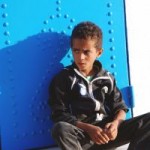 There are a million and one ways to spend money at Smith Mountain Lake and most of us toss away dollars frivolously every day. Why not consider putting some of your money to better use?
If someone you love has been affected by cancer, you may find your heart drawn to the American Cancer Society's 'Discovery Shop'. Perhaps you have a soft spot for zoo animals or would rather give to a group that helps the needy. Whatever your choice, you can be of benefit to others at Smith Mountain Lake.
The American Cancer Society SML Discovery Shop is ready to help you with your back-to-school shopping.  Come see us for dorm/apartment furniture and decor, artwork, small appliances, dishes, and a variety of additional houseware items.  We help you save money.  You help us save lives.
*Shots "Fore" Tots* – The first annual Mini-Golf tournament to benefit SML Good Neighbors, Inc. will be held September 12, 2009., at Hot Shots Family Center. Call for Reservations at 540-719-0282.
The Mill Mountain Zoo is having its annual Zoo Do Fundraiser. The date is Sept. 18 from 6:30 pm – 10 pm. The theme is Tarzan and Jane, with entertainment by Monkey Fuzz!  For more information, please contact Lisa Uhl at luhl@mmzoo.org.