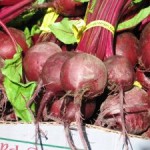 Calling all gardeners at Smith Mountain Lake who are tenderly and eagerly watching all those veggies getting ready to bear the marvelous fruits of your labors.  Here are some very tasty recipes to try on your family that can be made with fresh produce from your garden.
Tomato Cherry Beans
1 and a half pounds of fresh green beans
1 1/2 Cups water
1/4 Cup butter
1 Tablespoon honey
3/4 Teaspoon garlic salt
1/8 Teaspoon salt
1/4 Teaspoon pepper
1 1/2 Teaspoon fresh basil or 1/2 Teaspoon dried
2 and one half Cups fresh cherry tomatoes cut in quarters
Fresh basil
Clean and string beans and cut them in thirds. Combine beans and water in a saucepan. Bring to a boil. Cover. Reduce heat and simmer for 20 minutes and drain. Melt butter in a skillet, stir in honey and all salt and spices.  Add in the cherry tomatoes and cook for only a minute or 2 until soft and warm. Pour tomatoes and sauce over the beans and stir the contents very gently. Serve in salad bowls with basil or other garnish on top. This should make 6 servings.
Chinese Beets
Ingredients:
3 fresh beets chopped and cooked
1 Cup honey
1 Cup apple cider vinegar
2 Tablespoons cornstarch
20  cloves
3 Tablespoons ketchup
3 Tablespoons olive or coconut oil
1 Teaspoon vanilla
1 1/2 Cups beet juice
Pinch of salt
Mix the above ingredients in a cooking pot and heat over medium setting for about 4 minutes (until it gets thick). Let the beets cool in the frig and serve when ready. These beets are great in salads or by themselves. They can also be added as a garnish to other dishes.