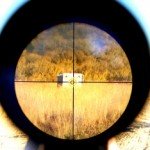 Variety is the spice of life they say and if that is so then Smith Mountain Lake has plenty of spice and life. There are wonderful opportunities all year long for those who are interested in new pursuits, networking and just plain fun. Check out the ones coming up in the near future.
Smith Mountain Lake Republican Women's Club meets the first Tuesday each month at 10:30am. at the Westlake Country Club in Hardy, Va. This month's speakers are Delegate Kathy Byron representing Bedford/Campbell Counties and Bobbie Hudson, VFRW 5th district representative. Join them for lunch as well if you wish for $10. If you need more info. call Virginia Johnson at 540-719-2233 or e-mail debarg@yahoo.com for reservations.
Roanoke Rifle and Revolver Club is the lake's gun club. Located 15 minutes from Westlake they offer skeet, trap, sporting clays as well as rifle and handgun ranges as well as a variety of matches. Memberships available. New shooters and ladies are welcome. For more info. call Jake Aaron at 540-721-1148 or visit www.roanokerifle.com 
The Traditional Taekwondo Academy is offering a Back to School Special on classes and uniform. The First Months Tuition of $25 plus a Free Uniform.  Located between Subway and New York Pizza at the Westlake Food Lion Center.  Beginner Classes Every Tuesday night at 8:00pm.  For Information call Mrs. Deborah Wargo, Head Instructor at 540-719-8853. SMLRV and the Alzheimer's Assoc will jointly present a 4 part seminar series each Tuesday night in September from 6pm-7pm. They will have an Alzheimer's workshop on September 13th,  9am to 12 noon with special guest speakers including Congressman Tom Perriello. Call 540-719-1300 to register or for more information.
Put your apron on and join the Culinary Institute at Virginia Western for our fall series cooking classes. Participants will gain hands-on knowledge of basic cooking techniques while incorporating fresh ingredients into delicious culinary creations. Visit https://www.virginiawestern.edu/academics/btt/programs/culinary-noncredit.php for details, or contact Lacey Carey at 540-857-6210 if you have further questions.
YoungProfessionals SML's next meeting is September 21st at Anchor's Family Restaurant. They hope that you'll "like" them at www.facebook.com/ypsml as well as find out about their upcoming events. Learn more about this professional and social networking organization for young professionals 21-40.