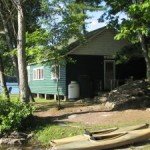 If you live in the Franklin County side of Smith Mountain Lake you will be interested in this opportunity to make a difference in what goes on in Franklin County regarding land development.
You are invited to share your thoughts on ways to improve Franklin County's Land Development Ordinances. Franklin County, Virginia is currently updating its code requirements related to land use and development – commonly know as the Zoning and Subdivision ordinances.
To learn more and to find one of the Community Workshops near you, visit www.franklincountyva.gov/.