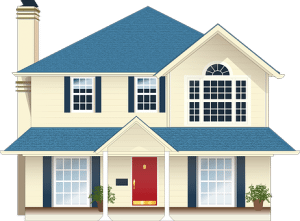 We recently received a letter that we thought was important to pass on to our readers:
DEAR FRIENDS,
PLEASE EVERYONE, A LOCAL TRADITION MAY BE ENDED DUE TO LACK OF VOLUNTEERS. THE SMITH MOUNTAIN CHARITY HOME TOUR MAY HAVE ITS LAST YEAR THIS FALL IF ENOUGH VOLUNTEERS ARE NOT FOUND!
THE SMITH MOUNTAIN LAKE CHARITY HOME TOUR – 20 YEARS RUNNING, PLEASE DON'T LET THIS BE THE LAST!!
TWO GREAT ORGANIZATIONS THAT I AM LUCKY ENOUGH TO BE A SMALL PART OF – LAKE CHRISTIAN MINISTRIES AND FRANKLIN COUNTY HELPING HANDS ARE JUST TWO OF THE MANY LOCAL CHARITIES THAT BENEFIT FROM THIS ANNUAL TOUR.
TO VIEW THE FULL LIST OF GREAT ORGANIZATIONS THAT BENEFIT FROM THIS TOUR GO TO – http://www.smlcharityhometour.com/ .
ONE OF THE REASONS MANY PEOPLE ARE DRAWN TO SMITH MOUNTAIN LAKE IS BECAUSE OF THE COMMUNITY SPIRIT OF GIVING BACK. PLEASE READ THE FOLLOWING EMAIL FORWARDED TO ME FROM DR. CAMPBELL AT FRANKLIN COUNTY HELPING HANDS THAT HE RECEIVED FROM ONE OF THE ADMINISTRATORS OF THE HOME TOUR.  PLEASE REPOST AND SEND THIS TO ANYONE YOU CAN THINK OF.
AND REMEMBER, NOT ONLY DOES THIS TOUR PROVIDE CRUCIAL ASSISTANCE TO THE MANY GIVING CHARITIES AROUND OUR BEAUTIFUL LAKE; IT IS ALSO A ANNUAL TRADITION.  ONE THAT MANY PEOPLE FROM NEAR AND FAR LOOK FORWARD TO EACH YEAR! THANKS SO MUCH AND GOD BLESS!
Letter received by Administrator of SML CHT:
As former applicants to the SML Charity Home Tour, the home tour board would like to share our situation with you and solicit your feedback. While our board is totally committed and prepared to carry through with the 2010 tour, we have been wrestling with whether or not to continue sponsoring the home tour after this, our 20th year. Over the past several years we have seen a drop in sponsorship, attendees, and volunteers. We have not been able to fully fill the slots on our board, which means Marty is doing the work of 3 or 4 people. Most of the current board is not planning to return in 2011. All of us are constantly on the look-out for replacement leaders for the tour, but are having increasing difficulty getting folks to commit to leadership positions. We have not posted an application for the 2011 tour, and will not do so until this issue is resolved.
"One person can make a difference and every person should try."
– John F. Kennedy
Sincerely,
Edna Jamieson
Lakeshore Rentals & Sales Inc.
Phone 540-520-0168
email-edna@smithmtnlakeproperties.com