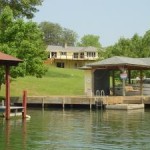 Paul Moore, a Smith Mountain Lake realtor, was hiking with his son in the mountains last fall when he got a call from Pie Town Productions, representing House Hunters and HGTV. "They said they were doing a week-long special of waterfront homes," Moore said. It would include homes on the oceanfront, river, beachfront and a lake, and Smith Mountain Lake, Virginia had been chosen as the lake. He said he was stunned. But he said he also figured it had to be legitimate because "who would call with a prank like that?"
Since the show aired on June 16th and 17th there has been an incredible amount of interest in our beautiful lake and the surrounding area. Below are 2 links where you can read more on the news coverage we are receiving as a result.
Here are some more of the comments from viewers:
This is great.  We were on vacation when your note came out – did you
record this – is there anyway we can view it ? John (And yes there are ways you can view the show if you missed it. Click on the HGTV link above for a video or contact www.smithmountainhomes.com for info. on how to get the DVD when it comes out.)
Just wanted to send you a note to tell you both Beth and I were able to catch the TV show.  How cool was that???  It was a surprise ending for me.  I thought for sure they'd have gone with "the view".  Blessings, Jeff and Beth
I watched the HGTV show on SML last night. What a wonderful promo for SML — and you did a wonderful job too. Very professional, knowledgeable — the image I wish every (real estate) agent portrayed. Congrats, Laura (Roanoke Valley Association of Realtors).
Enjoyed the show.  Great to know a celebrity!!! Puzzled how they saw third house wearing shorts but made the offer wearing heavy coats??? Great sale by great salesman on national TV. Doesn't get much better than that. Durant (The filming was done in two segments, first in Sept and again in January, thus the clothing differences.)

Free Download
The Definitive Guide To Smith Mountain Lake Real Estate
Everything you need to know about buying or selling property at Smith Mountain Lake.