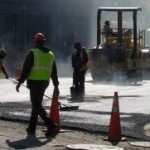 Labor Day celebrations are just around the corner at Smith Mountain Lake. I talk to people young and old every day, who do not know what many of our national holidays are really about. See how good your memory is when it comes to this important day…
1- When is Labor Day?
September 25
2nd Friday in September
1st Monday in September
2- Who stirred up the changes in labor laws?
Peter McGuire
Peter McGilley
Paul Smith
3- Why did Peter have to work while he was still very young?
Because they lost their home in a tornado
He was saving to buy a horse and buggy
He had to provide for his family after his Dad left in the army
4- Immigrants and other folk worked how long in the hot factories every day?
 five to seven hours
ten to twelve
until they got fed up and left
5- The spring of 1872 was a memorable time. Do you know what occurred?
The boss gave Peter a raise
Over 110,000 workers went on strike with Peter in the lead
Peter talked to the president about the labor laws
6-  Peter gained a new reputation after this; what was it?
nuisance and disturber of the peace
 freedom fighter
savior of the poor and downtrodden
7-  What did the workers on strike hope to accomplish?
Two weeks of paid vacation each year
A regular lunch break and 10-minute breaks every 4 hours
Job security with their employers, 8-hour work days, etc.
8- When did the first Labor Day Parade take place?
September 10, 1882
September 5, 1882
September 5, 1902
9- Labor Day became a National Holiday by an act of Congress in what year?
1894
1954
1839
 10- What usually happens the day after Labor Day?
Children start back to school
Sing "Our Country Tis Of Thee" and have a picnic
ANSWERS:
1- It is the first Monday in September.
2- Peter McGuire
3- His Father went to war and he had to provide for his family.
4- They worked long 10-12 hour days.
5- Over 110,000 men with Peter, declared a strike.
6- He was known as a disturber of the peace for his efforts.
7- They wanted reasonable things such as an 8-hour. work day and job security.
8- Sept. 5, 1882
9- In 1894, 12 years after the first labor strike.
10- Though times are changing, it was once the day after which the children's school year began.
IF YOU GOT MORE THAN 7 CORRECT, YOU DID GREAT.
LESS THAN 7, YOU MAY WANT TO BRUSH UP ON YOUR HISTORY.
Everyone dances around a pole and drinks lemonade