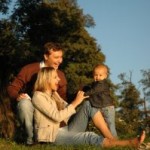 Make Mother's Day on Sunday, May 11th a very special day at Smith Mountain Lake for your Mother. Where would we be without our Mothers? While no Mother is perfect, we have all been shaped by a mother's influence at some point in our lives. Many people would say they knew the love of their Mother as one of the few 'constants' which would always be there no matter what else happened on the road of life.
Let's not forget to honor, appreciate, and encourage her on Mother's Day and every day of the year. Most Moms appreciate time with their families as one of the best gifts. Below are a few more ideas to get you started:
The Smith Mountain Lake YMCA offers a wide variety of gift certificates including massage therapy, personal training, yoga classes, tennis, and racquetball lessons just to name a few.   Give the gift of health this Mother's Day.  For more information call 540-721-YMCA (9622).
Mothers Day Promotion: Image Group 360 is offering 1 free 11×14 with any photo restoration.  Allow us to bring back memories of Mom, Grandmom, and Great Grandmom that have been torn, faded, or damaged. Over 28 years of photographic experience. Call for more information:540-467-3215
Virginia Dare Cruises & Marina – Mother's Day Luncheon Cruise – Special Rate for all mothers –  Call 540-297-0675 or visit  www.vadarecruises.com.
Celebrate Mother's Day on May 10th & 11th at Hickory Hill Vineyards & Winery, where moms can sample our award-winning wines. All Moms receive a Hickory Hill wine glass. Bring a picnic to enjoy in our scenic picnic area overlooking the vineyard. Free.  www.hickoryhillvineyards.com 540.296.1393.
The Blackwater Cafe –  Look for our new dinner menu on or about May 1st.  In addition, we will be offering a fabulous Mother's Day Brunch on Sunday, May 11th from noon to 4 pm.  Make your reservations early by calling 540-721-4333.
A Mother's Day special:  A subscription to "Shakespeare and Verdi," Opera Roanoke's 32nd season. Opening with Verdi's comedy FALSTAFF and closing with the tragedy OTELLO, the season includes a Valentine's Day Gala, a performance of the lovely "Song of the Earth" by Mahler, and a recital of Shakespeare songs.  Call 540-982-2742.
Call Hiltz Services LLC to impress "Mother" by installing that stone retaining wall or beautiful paver patio you've been dreaming about. Or choose a drainage solution that minimizes land erosion before your landscaper arrives. Give us a call at (540) 721-5908 or via email at  <mailto:hiltzservices@gmail.com> hiltzservices@gmail.com to discuss your needs.
The Curves Mother's Day Gift Certificate is a great gift for your Mom or any woman you love.  Just $99.00 for 2 months at our beautiful, "women only" club where you get strength training, cardio, and stretching in just 30 minutes!  Call 540-721-7032 for details!
MOM DESERVES A CRUISE! So what are you waiting for? Call CRUISE PLANNERS, Smith Mountain Lake's award-winning travel agency, and book your mom on a vacation retreat she'll always remember. At CRUISE PLANNERS personal, professional service & competitive pricing always add up to VALUE! 540.296.0550 Toll Free: 1.888.296.0550 www.pcmcruises.com.
Show mom how special she is this Mother's Day, start a new tradition, and celebrate this special holiday at Mariners Landing Resort with a fabulous Mother's Day Brunch or a getaway package designed just for her.  The package includes a Two-bedroom waterfront condominium, a luxurious gift basket, and a pampering spa treatment. For information on the Mother's Day Package or brunch reservations, call 800-851-4988.
Mountain Treasures Florist features this elegant gift with radiant flowers, a lovely contemporary vase glistening with a lustrous pink finish, and a golden commemorative medal that says America's favorite Mom. Deliveries around the lake and wire services for out-of-town orders. Call 540-721-0092 or visit us at The Forum. We make every Mom feel special.
Celebrate Mother's Day at the Discovery Shop's Storewide Sale on Friday, May 9, and Saturday, May 10.  Find fabulous buys on jewelry for that special lady – at 15% off!!  And discover our fabulous treasures straight from High Point Market waiting for you at irresistible prices!  Help with the fight against CANCER!!!  540-721-0050.
Fallon's will be celebrating Mother's Day with an elaborate brunch from 9:30-3 pm including all of the favorites such as our made-to-order omelet, and pasta stations, extensive salad and dessert bars, and an array of specialties. For Mom's special day, we are also offering a carving station and peel-and-eat shrimp! Reservations Strongly Recommended – 540-297-4562.
Come by Gentle Laser Center during May, purchase a treatment, and your Mom gets a treatment FREE!  We offer various skin treatments, cosmetic tattooing, spider vein therapy, and laser hair removal.  Call 719-1742 TODAY for a free consultation.
Free Download
The Definitive Guide To Smith Mountain Lake Real Estate
Everything you need to know about buying or selling property at Smith Mountain Lake.