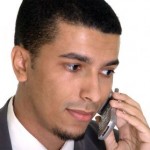 Check out the Smith Mountain Lake Chamber of Commerce job search feature. Many of our residents may not be aware of the free job posting/job search feature on the Chamber's website.
This feature can be of great benefit to those who are searching for a job close to home or need additional staff for their local business. There is a feature for you to post job opportunities as well as search for positions.  Simply write your ad to any length you desire and take advantage of this free service for our community. 
Visit the SML Chamber website at www.VisitSmithMountainLake.com. Once there, select "What's New" from the main top menu. Under the drop-down menu Click "Job Postings" to see current positions available.