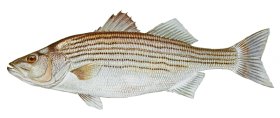 You might think that fishing tournaments and Bass Clubs at Smith Mountain Lake are primarily for the guys in the household. In actuality the Smith Mountain Striper Club has lots of cool member benefits for everyone in the family.
They hold socials like fish fries and pig roasts and barbeque's. The striper tournaments include categories for women, men and children, so everyone has a chance to compete. And all have the opportunity to make new friends and enjoy the old. There are great fishing opportunities for all and it only costs $30.00 for an annual membership for the whole family.
Do something as a family for fun this summer, Contact Tom Byrne by phone @ 540-721-0167 or email at tombyrne@att.net  or Angie Behan at 540-400-0011; email at  acbehan3528@aol.com.