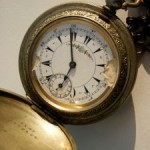 Have you ever wondered what might have occurred at Smith Mountain Lake, Va. on this very day, in the annals of history? Perhaps I am odd, but I often wonder things like that. What is the person in the car beside me at the stop light thinking? Will we one day have personal airborne vehicles? How did God determine what colors should make up the earth and sky? How many people are saying "I love you", right this second?
Some of those may not be answerable at present, but there are quite interesting answers to others of them, such as what memorable events in history took place on July 18th.
One of my favorites for today was that the great inventor, Thomas Edison recorded the human voice for the very first time on July 18th, 1877. He surely could not have had a clue how his discovery would impact all mankind for as long as the world lasted. Just think of the ways the ability to record human voice has changed the world: (some we might be better off without, but nevertheless….) answering machines, recorded music, books on tape, recording of history, movies with sound, and dozens more. We just never know how our actions may affect the world around us.
Some famous people born on this day include:
| | | |
| --- | --- | --- |
| 1913 | | "Red" Skelton, American comedian and actor. |
| 1918 | | Nelson Mandela, civil rights activist, first black president of South Africa. |
| 1921 | | John Glenn, Jr., American pilot, astronaut and politician. |
Other interesting trivia that occurred on July 18th is:
1936 – The Spanish Civil War began.
1947 – President Harry S. Truman signed the Presidential Succession Act.
1976 – 14-year-old Romanian gymnast Nadia Comaneci earned the first perfect score, a ten, at the Olympics and went on to score six more tens and win three gold medals.
1999 – New York Yankee David Cone pitched the 16th perfect game in baseball history.