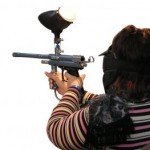 The men at Smith Mountain Lake are not the only ones who can have fun with their guns. This February ladies can improve their aim and enjoy some skeet shooting as well.
Roanoke Rifle and Revolver Club will be offering a ladies only skeet shooting group beginning in February. Shotguns and instructors will be provided.
There are also other "ladies only" activities at the Club such as Bullseye, also known as Conventional Pistol shooting. This is a sport is an even in which ladies shoot handguns at paper targets at fixed distances and time limits. Emphasis is on accuracy and precision.
If you know a lady who enjoys guns, Club memberships make a great year round gift. Contact Jake Aaron at 540-721-1148 or visit www.roanokerifle.com for more information.