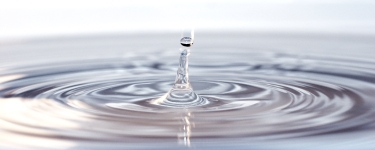 Excellent water quality is one reason people are flocking to Smith Mountain Lake. The vast majority of spots on more than 500 miles of shoreline have crystal-clear water year-round.
Unfortunately, as in any fresh body of water, a few places have less than perfect water quality in certain seasons of the year. These are typically right at the mouth of a few small stream inlets in the back of certain coves.
This poses a potential problem for buyers visiting the lake during the 90% of days during which the water in front of these homes is clear. You may visit and find that the price of a lot or home seems lower than other similar properties. Without a realty agent who is both knowledgeable and honest, you may find yourself purchasing a property with less-than-perfect year-round water quality. You may get an honest agent who is not aware of the water quality variations in a particular cove or near a certain inlet – but that won't help you. Or you can imagine the scores of problems that could result from retaining a less-than-honest agent whose desire for a commission is stronger than their desire to serve you. It is unlikely this will be a problem for you here at Smith Mountain Lake.
Your enjoyment of the lake will not usually be affected much at most properties with water quality variations. The water will typically be clear for most of the time you are enjoying the lake. It will often, however, affect the value and appreciation of your home, as well as the time on the market when you choose to sell. You may even want to purchase a nicer home in an area with less-than-perfect water quality. This may save you money and suit you just fine.
Free Download
The Definitive Guide To Smith Mountain Lake Real Estate
Everything you need to know about buying or selling property at Smith Mountain Lake.