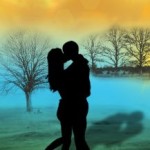 Nearly every couple at Smith Mountain Lake has a special song or two from their dating days. Most of us associate songs with important memories, like the day he proposed, the first date, or a favorite Anniversary getaway. One gift idea is to purchase or download some of his/her favorite music to an iPod or flash drive.
Sometimes homemade gifts are the very best, such as a coupon book designed especially for the love of your life. For a man, you could include, a home-cooked dinner of his choice, foot rubs, taking him to his kind of movie, help on his pick of projects, etc. For a Woman, you could offer coupons for back rubs, babysitting for her day out, dinner cooked by you, a day together doing her bidding, etc.
Need a creative gift in a hurry? Buy a package of strawberries, melt some chocolate, dip the strawberries, and let them cool. Then you can take a Valentine's card, a candle, and a plate full of chocolate strawberries to your lover. Since you designed it yourself it will be all the more special.
Whether you are gifting a male or female, food in some form is a fantastic and romantic idea. If you are female you can make him a candlelight dinner complete with his favorite music and food. If you are male, you can take her to the most romantic restaurant you can find and be sure they bring flowers to the table for her.
Valentine's gifts need not be expensive. You can write a poem for the one you love and read it to him or her while you serve them or breakfast in bed on Valentine's Day morning. Combine it with a handmade card and you have won their heart all over again.
Gift baskets are always wonderful gifts, as you can fill them with whatever small and sweet and delightful gifts your Valentine would enjoy. Simply decorate your basket with hearts and glitter and ribbons, fill it with candy, music, love notes, and whatever else you think would make their day special.
If you are a particularly thoughtful couple, offer your mate a day doing whatever service, ministry, or charity work that he/she has a special interest in. Have lunch together and then spend the day helping to make Valentine's Day a warm and wonderful experience for others.