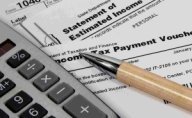 Do you know the Laws For Virginia Employees that govern your rights as a worker in the state? Are you aware of the laws that apply in the workplace? How aware are you of the new laws that may affect you on your job? If you are like the average American you don't keep up with all the laws that may affect you. Most of us just try to behave with common courtesy and assume we will be treated the same way by our employers. And perhaps more often than not, things work out ok by that code.
But unusual situations can arise. And of course, sometimes employers are not all we had hoped they would be. It seems like it is just wisdom to try and stay up to date with at least the most basic laws that could affect us on our jobs. For instance one of the newer laws is the Virginia Worker Privacy Law. What does that mean to you? Well, Virginia Code §40.1-28.7:4 states that "employers shall not, unless a listed exemption applies, be required to release, communicate, or distribute to a third party, any current or former employee's personal identifying information."
As to what all that means in a more practical sense……you may want to check out all the details at Virginia Workplace Law, a great site I found recently, the information on the site comes from employment lawyers at Sands Anderson. They provide analysis and news on employment laws for businesses in Virginia and North Carolina. This is a good site to increase your knowledge of the Laws For Virginia Employees and to be prepared for the unexpected.
Free Download
The Definitive Guide To Smith Mountain Lake Real Estate
Everything you need to know about buying or selling property at Smith Mountain Lake.