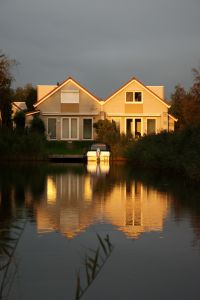 Moving and changing homes is a stressful time for most of us no matter if it's across the country or simply to the other side of town. Therefore, it is very important to find ways to turn what has been described as an awful experience by many, into an easy, and even pleasant, transition.
There are two types of problems commonly faced when changing homes. The first one is of course the financial one. You have to find and buy the new house and deal with everything the transaction entails: negotiations, paperwork, escrow deposits, mortgage applications, etc.
Then, of course, there is the emotional side of the move, which often produces the greatest stress. You may be leaving behind a familiar place, your friends, or a place you've called home for a long time. No matter how adventurous you are, this can be challenging and the new environment you're moving into will present at least a few unavoidable surprises.
One of the most certain ways to avoid much of this stress is to find a truly good real estate agent to help you; one who will walk through the process with you step by step offering knowledge and helpful solutions. The Smith Mountain Homes Team of realty agents typically assists our clients in every aspect of a move.  We would be honored if you would let us assist you.
Please call or email us and we'll discuss the process of moving in or out of your Smith Mountain Lake home in detail. 1-877-SML-HOME  (1-877-765-4663)
1-877-SML-LOTS   (1-877-765-5687)
Free Download
The Definitive Guide To Smith Mountain Lake Real Estate
Everything you need to know about buying or selling property at Smith Mountain Lake.