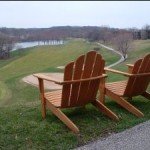 If you have not visited Mariner's Landing at beautiful Smith Mountain Lake, you are missing a treat. It is a fantastic place to go for a special occasion. You can eat top of the line cuisine at their famous restaurant with stunning views or stay the weekend at the gorgeous lake resort, or play golf with the best. There are so many choices of wonderful things to enjoy that it would take too much space to list them all here.
But speaking of missing a treat, somehow I had missed seeing the Mariner's Landing website. If I had run onto it just surfing the web, or searching out Smith Mountain Lake vacation spots, I would think it one of the most lovely and impressive areas in the Eastern United States.
If you have not visited the Mariner's Landing website, take a look. I think you will like what you see. It does Smith Mountain Lake proud.