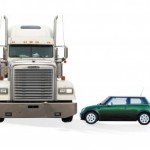 Okay all you monster truck fans at Smith Mountain Lake. It's not in your backyard, but it's not too far to drive if monster trucks are a hobby. You can have a grand time at the Salem Civic Center's Monster Truck Winter Nationals.
On Friday, January 15th at 7:30 pm. in Salem, Va. those of you who enjoy or follow the big truck craziness can watch the winter nationals competition. Then on Sat. Jan. 16th at 7:30 pm. will be the Monster Truck Winter Nationals plus Thrill Show.
Tickets from Ticketmaster are $10-$25. To buy your tickets or for a detailed map of directions to the Salem Civic Center visit WSLS10 website.