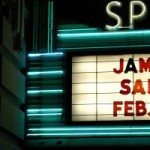 Last week I let everyone know about the free movie night in Roanoke, but this week I found a similar event closer to Smith Mountain Lake. Hollywood in the Hills, a Free outdoor movie series will be offered by the city of Bedford and held at the Bedford Elementary School athletic field. (Each year there are different offering to enjoy with the family!)
This will be Bedford's fourth year of providing this enjoyable family-oriented event. The community is encouraged to bring chairs and blankets to the athletic field at dusk (the gates open at 7:00 pm.) on the dates mentioned below. If it is stormy, raining, etc. the movies will be held in the Bedford Elementary gym and the films will begin at 7:30 pm. instead of 7:00 pm.
There will be concessions for sale, including pizza, candy, popcorn, sodas, and ice cream. No alcohol or pets are permitted. This family-friendly event is brought to you by the generous support of Bedford Memorial Hospital and Bank of Fincastle and your community organizers: The Bedford Welcome Center, Just Right Audio/Video, the Bedford Public Library System, and the Parks & Rec Departments of both Bedford City and County.
June 21st: Charlotte's Web – An updated retelling of E.B. White's beloved tale, "Charlotte's Web," of an eclectic bunch of barnyard characters who come together under the leadership of a wise spider to save a young pig destined for the dinner table.
July 19th: Surf's Up – An animated documentary, in which film crews go behind the scenes at the Penguin World Surfing Championship to provide a close-up look at the inventors of surfing. The documentary follows Cody Maverick, a penguin with a passion for surfing, through his journey of leaving home, training with Big Z, and competing in the big challenge, including the life lessons he learns along the way.
August 16th: Happy Feet – Living with his colony in the Antarctic, young emperor penguin Mumble is aptly named: Whiles his friends use their singing skills to attract mates, his caterwauling sends potential sweethearts waddling in the opposite direction. But Mumble is blessed with an unusual gift — he can tap dance in a way that would make Fred Astaire jealous!
September 20th: We Are Marshall– After a plane crash takes the lives of most of Marshall University's football team, new coach Jack Lengyel (Matthew McConaughey) must rally the surviving players and a grieving community to victory. Based on true events, this inspiring drama follows Lengyel and his assistant coach (Matthew Fox) as they try to renew Marshall's football program and help the close-knit West Virginia town find new hope.
For more information, please contact Elisa Day, at the Bedford Public Library at 540.586.8911 at extension 1111 or Lynn Scott at the Bedford Welcome Center at 540.587.5681.