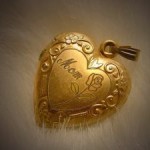 Whether your Mother (or the person who Mothered you), lives at Smith Mountain Lake or hundreds of miles away, Mother's Day is an opportunity to share your love and appreciation for all they have meant to you.
It is rare to find anyone in this world who does not have a Mother, surrogate Mom, Mother figure, or some female who nurtured them while growing up. Hopefully, we are all learning that gratitude and love toward those women should be a daily activity. I simply look at Mother's Day as another good excuse to bless my Mom the way she has blessed me throughout the years.
Here are some fun facts about Mother's Day, its origins, and history:
The United States celebrates Mother's Day on the second Sunday in May.  Mother's Day was loosely inspired by the British Day honoring Mothers and was imported by social activist Julia Ward Howe after the American Civil War. It was intended as a call to unite women against war. In 1870, she wrote the Mother's Day Proclamation as a call for peace and disarmament.
The first Mother's Day was celebrated in Grafton, West Virginia, on May 10th, 1908 in the church where Ann Jarvis (one of Julia Ward Howe's inspirations) had taught Sunday School. Originally the Andrews Methodist Episcopal Church, this building is now the International Mother's Day Shrine (a National Historic Landmark). From there, the custom caught on — spreading eventually to 45 states. The holiday was declared officially by some states beginning in 1912. In 1914 President Woodrow Wilson declared the first national Mother's Day, as a day for American citizens to show the flag in honor of those mothers whose sons had died in war.
(The above history was taken from Wikipedia.)
In the United States, there are about 82.5 million mothers. (source: US Census Bureau)
Mother's Day is widely reported as the peak day of the year for long-distance telephone calls.
Mother's Day is now the most popular day of the year to dine out at a restaurant in the United States. (The National Restaurant Association)
Retailers report that Mother's Day is the second-highest gift-giving holiday in the United States (Christmas is the highest).
The most popular month for becoming a Mother (having babies) in the US is August, and the most popular weekday is Tuesday. (source: US Census Bureau)
Tenneva Jordan said,  "A mother is a person who, seeing there are only four pieces of pie for five people, promptly announces she never did care for pie." Many of us have experienced just such love from our "Moms". May we pass that kind of selfless love to all we meet and especially pour it back on those who mothered us.