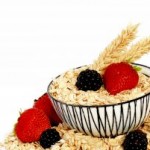 Perhaps you have heard of the raw food craze that is catching the attention of many famous people and even some of your neighbors at Smith Mountain Lake.
Raw foods are termed "living food" because they contain some of the most important building blocks of life, enzymes. Enzymes perform a myriad of different functions in the body, such as breaking down food, preventing gas and bloating, tissue repair, and alleviating inflammation, just to name a few.
There are many actors, actresses, artists, and other famous folks who have given up dead food (as all cooked food is called) to adopt a raw, living diet. Many of these people claim their cancers, arthritis, tendonitis, eczema, intestinal diseases and hundreds of other ailments have gradually gone away as they converted their intake of food from cooked/baked/fried, etc. to a raw, fresh way of life and eating.
I said all that just to preface one of my favorite raw recipes that are great as breakfast food.
You take the following ingredients and mix them in a bowl and keep them in the frig until you are ready to use them for a meal:
3/4 cup organic raw almonds, sliced or shredded (and soaked overnight if desired)
1/2 cup organic raw sunflower seeds
1/2 cup organic raw cashews
1/2 cup organic raisins
1/4 cup chopped dried figs
1/2 cup organic, unsweetened, shredded coconut (if desired)
When ready to serve:
Put 1/3 cup ground flax seeds (flax seed meal) into a medium-sized bowl. Warm 1/2 cup water (but not above 100 degrees) and one tablespoon of raw honey or raw agave syrup, and mix this with the flax. Stir and allow to sit for a minute or two. Take 1/2 cup of your muesli mix from the frig and add to the flax meal. Then top with fresh fruit (such as raspberries, strawberries, blackberries, bananas, blueberries, etc.).
You can serve this as is, with fresh raw milk from a cow or goat, or if you prefer, raw almond milk, rice milk, etc. Enjoy!