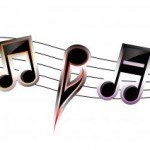 With the many talented young people and adults in Smith Mountain Lake, Virginia there is bound to be a need for professional help in honing those talents. The arena of music is one to which many people find themselves drawn but often with no idea where to go to start learning or how to improve their ability.
Several places in our area offer a variety of lessons using a wide variety of instruments. Don't let your interest in the art of music fade away. Take a look at a sampling of local offerings below and find yourself or the young person in your life, the right instructor and instrument to fuel their gift.
G-Mel Studios is located at 115 Mulberry Lane in Hardy, Va. They provide a variety of musical instruction. You can reach them at 540-427-4442.
The Bower Center for the Arts at 305 N. Bridge St. in Bedford offers Individual music lessons for various instruments, of all ages and levels. For more info. you can email them at bowercenter@gmail.com.
Westlake Music at 130 Scruggs Road in Moneta can supply private lessons on electric, acoustic, and bass guitar, and drums. The cost is $50 per month for a half-hour weekly. For more information call 540-721-0600.
Leslie Brengal can be found at 241 Arthur Cir, Ferrum, Va. She offers music lessons and can be reached at 540-365-2279.
Or if you would like to find a teacher in Virginia that offers lessons on a specific instrument check out http://www.privatelessons.com/metro/Roanoke_Virginia_Music_Lessons.htm.