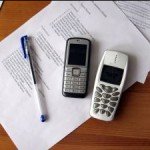 If you are a resident of Smith Mountain Lake, Va., and have an interest in opening your own business, where do you go for help in getting started? The New Century Venture Center  has offices in Roanoke/Salem and Smith Mountain Lake and exists for that very purpose.
NCVC opened in 1996 in Roanoke, Va. (moved to Salem in the summer of 2007), and expanded to Smith Mountain Lake in 2005. The New Century Venture Center is what you would call an incubator for businesses. Just as an egg needs just the right environment and cares to become a baby chick, so does a fledgling business need a great deal of guidance and support to become a success.
Their incubator program offers office space and manufacturing/warehouse space, flexible and affordable leases, receptionists, conference/meeting rooms, shared copier and fax, seminars and training, and business mentoring. Services are available to start-up or existing businesses, and onsite or offsite clients. If this sounds like something your new business could use check them out. Also below are 2 upcoming pieces of training that they will offer the community.
Wednesday, November 12 – The New Century Venture Center is offering the next 15-passenger Van Course from 8 AM to 12 noon.  Class includes classroom and hands-on training, and participants will receive a certificate for successful completion of both parts.     Registration is $75 per person; limited to 20 participants.  Registration fees must be prepaid to secure a reservation for the class.  Registrations are accepted on a first-come, first-served basis through Friday, November 7; no refunds on cancellations after November 7, and non-attending registrants will be billed.  The class will be conducted at Safety & Compliance Services, 2728 Colonial Ave., in Roanoke.  Registrants are encouraged to bring their vans. Call Karen at 540.719.2500 to register. 
Thursday, November 13 – The Venture Center will offer the First Aid/CPR courses in Rocky Mount at The Franklin Center, 50 Claiborne Avenue, Room 107/109.  First Aid will be 8:30 AM – 12:30 PM and CPR from 1 – 5 PM.  Registration is $40 per course or $75 if taking both.  Call 719.2500 to register.  Registration is open until Friday, November 7, and is limited to 25 participants.

Free Download
The Definitive Guide To Smith Mountain Lake Real Estate
Everything you need to know about buying or selling property at Smith Mountain Lake.