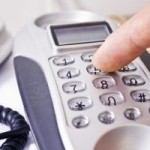 No one at Smith Mountain Lake or anywhere wants to be deceived or scammed, whether there is ultimately money lost or not. There are however several unscrupulous people out there who spend their time thinking up ways to defraud honest folks of their hard-earned wages.
Most recently I read that fake representatives from PayPal or eBay are contacting people by phone in an attempt to get your credit card number and personal information. Many intelligent people have fallen for this con line as it is made to be so realistic, it does not occur to anyone NOT to believe it.
First, they send an email pretending that there is a difficulty with your eBay or PayPal accounts. The email contains a phone number that you should call to get the mess straightened out. Once you are connected, you get a machine that asks for your personal information such as credit card or account numbers. It all sounds legitimate and very similar to the way such a problem might be handled.
Occasionally there is no email, but just a phone call instead, where the caller posing as someone official already has your credit card number and just wants you to verify the 3-digit number on the back of your card for security's sake.
Needless to say, if you receive an email or a telephone call like one of those mentioned above, refuse to give ANY of your personal information to anyone. If you can get a return email address or a telephone number to report to the authorities or your credit card company, even better.