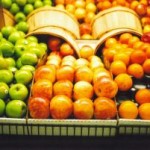 New businesses are nothing unusual at Smith Mountain Lake. Great new stores are popping up everywhere. And generally, where there is a new business there is a Grand Opening or a Ribbon Cutting. Sometimes those affairs can be a bit dull, but I think the Moneta Food Lion Ribbon Cutting will be anything but boring.
Located on Rt. 122, The new Food Lion is having their Grand Opening and Ribbon Cutting this Wednesday (tomorrow) April 21 from 7:30 am. to 9 am. with the Ribbon Cutting at 7:45 am.  They will also be providing delicious food and drinks for their guests.
What an excellent opportunity to mingle with neighbors,  introduce yourself to the Food Lion staff, and get your grocery shopping done!
Free Download
The Definitive Guide To Smith Mountain Lake Real Estate
Everything you need to know about buying or selling property at Smith Mountain Lake.