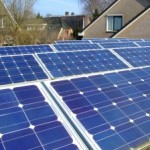 As we have noted before there is a regular influx of new businesses to Smith Mountain Lake and surrounding communities. This is great for those of us in the Lake counties as it means less driving to find the services we need. Here are a few of the latest offerings…
LOVE THOSE PETS, LLC – They are an in-home pet-sitting company that provides services such as daily activity reports, walking, minor medical needs, clean up and disposal, and retrieval of mail and newspaper—bonded and insured. You can call them at 540-537-5441 or email them at ilovpets@gmail.com.
Renewable Engineered Systems has just completed its first 5 KW solar installation at the Brian Raub home and will have an Open House and Ribbon Cutting on December 8th from 1111:30 am to 1:00 pm at this installation. Delicious food, wine, and hot cider will be provided.
Directions: From the Food Lion and Chevron intersection of Rt. 122 and Scruggs Road (Rt. 616), take Scruggs Road for 4.3 miles to Windlass Rd. (Rt. 654). Turn left on Windlass Rd., then drive 1.2 miles to Waterside Drive (on the left only, just past Binnacle). Turn left on Waterside Dr. and follow to the bottom of the hill (0.2 miles). Bear right onto the continuation of Waterside Dr., now a private road. Take your second left into our wide driveway, which includes a boat ramp on the left and our house on the right. The solar panels will be obvious.
Dr. Jim Pollard is pleased to announce the opening of his New Dental Office, located in the Willard Office Plaza. His office staff is currently scheduling appointments to assist with all your dental needs and can be reached at 719-3570.
T.J.s Sporting Goods announces TechnoHunt-a simulated archery experience. Bring your bow & arrows-we provide the tips. Rentals are also available. Now taking reservations- individuals & groups welcome- Indoor archery at its best. All the fun without the blood. Tell all your friends! Located at Mayberry Shopping Center, open 7 days, 540-297-4447.
Free Download
The Definitive Guide To Smith Mountain Lake Real Estate
Everything you need to know about buying or selling property at Smith Mountain Lake.