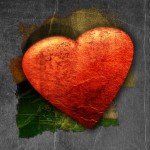 People from all walks of life, including some of those we love in Smith Mountain Lake, Va. have been diagnosed with CHF or congestive heart failure. There is a great likelihood that a great number of those reading this either have CHF or have known someone with this illness.
Simply put, congestive heart failure is a condition in which the heart can't pump enough blood to the body's other organs. The causes vary from clogged arteries, past heart attacks, high blood pressure, and birth defects to heart valve weakness/disease, infection of the heart, and more.
Anyone familiar with CHF knows of the tiredness, shortness of breath, edema (fluid) in the lower limbs, and sometimes chest/lungs, as well as other problems. The "failing" heart keeps working but not as efficiently as it should.
If you or someone you know has CHF you may want to attend a seminar to be held at Lynchburg General Hospital on August 6th regarding this disease and potentially helpful new treatment for it.
Aquapheresis: A New Treatment For Congestive Heart Failure will be held
Wednesday, August 6.  Reception: 6:30 p.m. Program: 7 p.m at Centra
Lynchburg General Hospital.  Jason Hackenbracht, M.D., a cardiologist with
The Cardiovascular Group will discuss signs, symptoms, and treatment of
congestive heart failure, including aqua pheresis, a new process that
removes excess salt and water safety.  For more information, please call
1.877.MDLINK1.