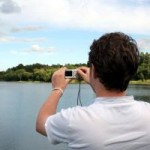 There is a new website designed to get your feedback on the Smith Mountain Lake Shoreline Management Plan (SMP).  This is an excellent opportunity to educate yourself on things that may affect your lakefront real estate.
Many of you may already know that the SMP is being updated in coordination with an appointed steering committee.  The updated 2010 Shoreline Management Plan will be submitted to the FERC later this year.  On this informative new website, you can read about open issues, study what AEP is planning to change in this update and read steering committee minutes and correspondence, and more.
Visit www.smpreview.com to take surveys and read about Appalachian Power's 2010 SMP Review & Update.
Free Download
The Definitive Guide To Smith Mountain Lake Real Estate
Everything you need to know about buying or selling property at Smith Mountain Lake.