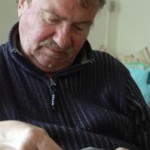 It is easy for the needs of folks less fortunate in the Smith Mountain Lake neighborhood to go unnoticed. Thankfully some neighbors and friends try to make sure things are happening to bring enjoyment to many of those who are having a rough time. The first item of note is a fundraiser to help the children around the lake with various needs. The next few mentions regard older people and things relevant to their lives. Get involved and have fun doing it.
SML Good Neighbors invites you to the 2nd annual Mini-Golf Tournament at Hot Shots on September 11, 2010 (Rain date Sept. 18). Pre-registration is $15.00. Many door prizes and free hot dogs and soda.  Join us for a fun event fundraiser helping children in our community.
Come to a Lunch & Learn at King's Grant on August 12th or 24th and see how moving to our Continuing Care Community is a piece of cake!  We will have a Senior Moving Specialist advise on downsizing and the complete move process. Call for a reservation: 800-462-4649 or dbiga@kingsgrant.cc
SMLRV will host a 4 part series of Alzheimer's education seminars every Tuesday night in September from 6 pm-7 pm.  Q&A time will follow and refreshments will be served.  Please call 540-719-1300 by noon on Monday of each week to reserve your seat.  We look forward to having you visit!
Life for One is co-sponsored by Tharp Funeral Home & Crematory and Bedford Hospice Care's next brown bag lunch meeting will be 11 AM, Mon., Aug. 16th at Trinity Ecumenical Parish.  Speaker – Donna Proctor with the Bedford Community Health Foundation.  Topic – What's Right With Your Life.  Everyone's welcome.
CAREGIVERS: Adults With Aging Parents…a road map for caring for loved ones. Assessment – Assistance – Assurance provided for families when they need it most. Mary Anne Leslie maleslie@lifeskillsforexcellence.com 540-721-1216