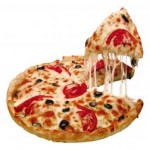 Who doesn't like pizza? Just like any American community, Smith Mountain Lake, Virginia is full of pizza lovers. If you are new to the area or just haven't found the cream of the crop pizzerias yet, check out the offerings below for some fantastic food. Makes my mouth water just writing about it.
Lago's Pizza – New York and Chicago-style specialty pizza as well as wraps, burgers, and sandwiches. Lago is extremely diverse in their selection of food, but their prices are down to earth. Open 11:00 am. to 9:00 pm. every day but Sunday. Located in the Shoprite shopping center, Moneta, Virginia. Call them at 540-297-5353. 
Pizza Pub – at Bridgewater Plaza – Open year round, on the lake, serving lunch and dinner. You will love the pizza and service. Dine inside or out. Beer, wine, soda, pizza, sandwiches, salads, and appetizers. For more info. call (540)721-1234.
Joe's Pizza & Italian Restaurant – Pizza, stromboli, calzones.  Buffet daily. Located at the big Chicken on Scruggs Road. Call 540-721-2422.
Michael's Pizza & Pasta, Inc. – Experience a taste of Italy.  Family-owned and operated. For more info. call 540-297-8900.
Downtown Pizzeria – Hand-tossed Pizza, Sandwiches, Salads, Dinner
Bedford County, 1100 Celebration Ave., Ste 200, Moneta. Call 540-297-1269.
New York Pizza – Pizzas, Strombolis, Italian Fare on Rts. 122 and 616 (by Food Lion), Moneta, Virginia. Call 540-721-4880.

Free Download
The Definitive Guide To Smith Mountain Lake Real Estate
Everything you need to know about buying or selling property at Smith Mountain Lake.