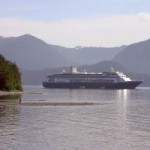 It seems this year at Smith Mountain Lake I am hearing a great deal of talk about people planning cruises. Perhaps the idea is just catching on in this area, or folks have been more stressed out this year than normal and want a more exotic retreat. Whatever the reason, it got me wondering who a person could talk to in our area if they were interested in planning a cruise. If you are considering a cruise and have wondered how to make it happen, below are a couple of local companies that do this sort of thing.
TimeTravelBiz.com is a 24/7 online website source for all your travel and entertainment event needs. We offer flights, hotels/resorts, rental cars, cruises, vacation packages, all-inclusive properties, golf packages, honeymoon registries, concert tickets, sporting event tickets, flowers, passports, and more. When it's your time to travel check out our competitive rates at www.TimeTravelBiz.com and book reservations at your convenience anytime day or night! ph: 540.493.1220
Cruise Planners is a national company dedicated to quality cruise travel sales.  Due to our buying power and specially negotiated rates your Cruise Planners Franchisee, Phil Maro will offer not only the best prices, but on certain ships & sailing dates, you may also receive amenities such as upgrades, onboard credit, & even shore excursions.
Cruise Planners has lots of great ideas for 2009: The brand new & exquisite Celebrity Solstice, and coming in December 2009 the Royal Caribbean Oasis of the Seas. Now booking for Gutsy Women Travel & Alaska Bear Viewing trips. Let Cruise Planners create your dream cruise vacation! Cruise Planners is licensed, bonded, & insured & is a member of Cruise Lines Intl. Assn (CLIA), National Assn of Cruise Oriented Agencies (NACOA), & the Better Business Bureau (BBB). For more info. call 540-296-0550; 1-888-296-0550; www.pcmcruises.com.