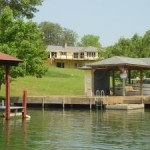 If you had been wondering whether it was a good idea to invest in some real estate you have been dreaming of at Smith Mountain Lake, Va., then wonder no more.
Despite the economic crunch, this may be one of the best opportunities you will ever have to buy your long-desired home on Smith Mountain Lake.
For more specific information on the slow economy and how that has affected real estate sales at the lake, click on this link (Sorry, this video is no longer available). Here you can watch an interview with Paul Moore, an SML real estate agent whose property was recently featured on House Hunters.
Free Download
The Definitive Guide To Smith Mountain Lake Real Estate
Everything you need to know about buying or selling property at Smith Mountain Lake.