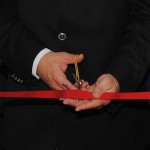 Don't miss the Grand Openings of Smith Mountain Lake's newest attractions. Three new businesses are opening their doors in one big celebration on May the 7th at the Forum on Route 122 across from the Capps Home Building Center.
All three new businesses will excite local homeowners, as they offer services to beautify and improve the pleasure of your living environment. Nationwide Custom Homes can ensure you have the home of your dreams. Lake Wicker & Patio will provide for your outdoor enjoyment. Hot Tub Heaven offers to create a soothing indoor atmosphere.
So on Wednesday, May 7, 2008, Come share in their Grand Opening/Ribbon Cuttings from 10 AM – 2 PM. The Ribbon Cuttings are scheduled for 12:30 PM and good food and refreshments will be served.
Free Download
The Definitive Guide To Smith Mountain Lake Real Estate
Everything you need to know about buying or selling property at Smith Mountain Lake.