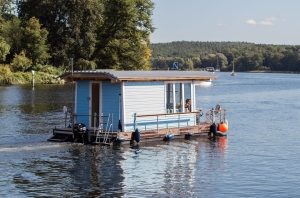 How would you like to spend your next vacation or anniversary floating in luxury on Smith Mountain Lake?  You could explore the natural beauty of it's many coves and scenic views or stop at restaurants and shops near town if you were renting a houseboat for the weekend.
Then of course there are those of us who would just appreciate the peace and quiet of the water gently lapping at the shore, having lunch in the open air with family, fishing to your hearts content, or feeling the sun warm their skin as they relax on deck after a refreshing swim with their sweetheart. A houseboat has all the comforts of home and would make an excellent getaway for anyone who loves the water. In fact I think I am going to check the prices of our local houseboat rentals myself.
Check out "Parrot Cove Houseboats". They have everything you need to make your next vacation time one of the most memorable ever.