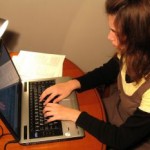 We all have to be flexible at times and willing to change our plans if need be. Planned events at Smith Mountain Lake occasionally run into snags as well. If you are attending the Social Media classes for small business owners, make note of the schedule changes below. And if you were excited about the After 5 Concerts don't miss the first one this Thursday, June 3rd (details below).
The Smith Mountain Lake Regional Chamber and VWCC are offering a "Social Media for Small Business Owners" Class starting June 15.  Participants in this course will learn how to create, edit, and publish audio and video casts and explore advanced social media marketing techniques. Classes will be held at the Westlake Library on June 15th, 17th, 22nd, and 24th from 3:30 to 7 pm. For more information or to register for the class e-mail Annette Stamus at annette@visitsmithmountainlake.com.
'After 5 Jive at Smith Mountain Lake' is a new three-part outdoor summer concert series, that will kick off Thursday, June 3, 2010, with "The Domino Band" performing at Westlake Towne Center, next to Kroger. Gates open at 5 p.m. with live music getting underway at 5:30 p.m. through 8:30 p.m. Admission for Adults is $5, and Children 10 and under are admitted free. Valid ID is required for those 21 and older.
All proceeds will benefit the United Way of Franklin County.