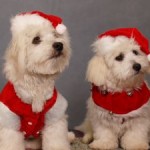 Several businesses at Smith Mountain Lake have special offers and announcements for the community this month. There is a cool new band made of veterans, free Red Sox blankets for fans, pet photos with Santa, and more. Check out this month's possibilities.
The Bedford Humane Society has some great fundraising events scheduled for December. If you would like to have a picture of your pet with Santa:
Sunday, Dec. 5th from 11 am-4 pm at Lynchburg Petsmart –
Pet photo with Santa
Saturday, Dec. 11th from 11 am-2 pm at the Southern States –
Pet photo with Santa
Come out and see us or call 540-586-6100 to volunteer!
Made up of four combat veterans, the new pop vocal group, 4Troops, is touring the country in honor and recognition of veterans and active soldiers.  The Roanoke Civic Center hosts them on December 5th.  Tickets are available at the RCC Ticket Office and online at The Berglund Center.
THE LITTLE GALLERY is ready for the holiday shopping season with new handcrafted jewelry, pottery, glass, and fine art. December 4th & 5th there will be a Christmas Open House with special 10% off prices on all merchandise. As always, handcrafted in America. For more info. visit www.thelittlegallerysml.com or call 540-721-1596.
From now until December 1st, get a FREE SALEM RED SOX BLANKET with the purchase of any 2011 season ticket package.  2011 Flex Plans go on sale beginning November 26.  Red Sox Flex Plans are the perfect holiday gift for the baseball fan in your family.  Call 540-389-3333 to order.
Westlake Commons space is available. 2 spaces, 900 square feet, with hardwood floors, can be joined together for $1000 each.  Office space, 600 sq. ft. in the rear of red building $550 Shade tree Development 540-353-2699.
Dr. Jim Pollard is pleased to announce the opening of his New Dental Office, located in the Willard Office Plaza. His office staff is currently scheduling appointments to assist with all your dental needs and can be reached at 540-719-3570.
Come to Bethlehem United Methodist Church – everyone is welcome!  Join us for our 8:30 or 11:00 service each Sunday, Christian Education for all at 9:45.  Exciting and fun children and youth programs – nursery care at all events.  Call 540-297-7957 or visit https://bethlehemunitedmethodist.org.
Hot Shots indoor black light mini golf is now open.  Bring the kids over to check out some winter activities at Hot Shots.  Hot Shots is open for breakfast and lunch 7 days a week and serves dinner Tuesday thru Saturday.  Have Hot Shots cater your holiday party at 540-719-1547.
13 Annual Virginia Dare Flotilla for Toys – November 27th, 7-9.  Own a boat and make it a float.  Don't own a boat ride on The Virginia Dare.  Be a Flotilla Sponsor.  Everyone, please drop a toy in a box or change in a change jar.  For more info call 540-297-7100 or vadarecruises.com
Haywood's Jewelers– They are back from buying diamonds in Antwerp, Belgium. They have hand selected from the world's finest diamonds.  Visit one of their locations in Westlake or Rocky Mount today and let us show you our exciting selections. Don't forget to check out the pictures from our trip on Facebook.
Free Download
The Definitive Guide To Smith Mountain Lake Real Estate
Everything you need to know about buying or selling property at Smith Mountain Lake.