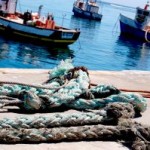 Some years just seem to fly by…….I can hardly believe it is 2011 here at Smith Mountain Lake. But while I am still marveling at the speed of time, it is passing me by. 🙂 I want to be purposeful with my days, making them a blessing to those around me as well as taking time for myself. Here are some good ways to do one or the other (and maybe both) and have a nice time at it.
Benjamin's at The Pointe Restaurant: Enjoy a free dessert with the purchase of (2) dinner entrees anytime in January at Benjamin's! The offer expires on January 31, 2011, and cannot be combined with other promotions and offers. Visit us in Huddleston, VA. Call 800-851-4988 or 540-297-4900 or email info@marinerslanding.com for more info.
FREE Small Business Tax Tip Seminar on February 9th! Bring your questions and join a lively discussion with a tax expert, Ken Copeland, CPA, Wednesday, February 9th from 3 to 5 pm at Westlake Library.  Ken is the Director of Economic Development for Longwood University and an Adjunct Professor of Accounting at the College of Business and Economics. He will talk about recent tax changes, as well as cautionary tips, that will benefit your business. Many new regulations either are now or soon will affect small business people. This is an important tax tip seminar. You do not want to miss this it. Limited seating is available so please e-mail Annette Stamus at annette@visitsmithmountainlake.com to get a seat.
The Grand Winter Gala will be held at the Water's Edge on Feb. 12th.   This fun event was started last year because there is as much going on at the lake in February and best of all is that EVERY $ of the proceeds goes to charity!  The proceeds will be shared with SML Christian Academy, The Agape Center & Financial Peace University at Trinity Ecumenical.  The tickets are for two people which is $100.00 including dinner & The Kings.  There will be a silent auction and a live auction.  We also have a lot of individuals going without husbands or dates, so do not let that stop you from going and having fun!  It is time to get dressed up, have fun with your friends, and enjoy a night out!  Call (Phyllis) or email her about tickets!  Pjlakeagent@aol.com
Beyond the Green has live music every Friday. Come check out the music, food, and drinks. Golf leagues have started. Call 540-296-0871 if you want to join in. Check out www.beyondthegreensportsbar.com.
Free Download
The Definitive Guide To Smith Mountain Lake Real Estate
Everything you need to know about buying or selling property at Smith Mountain Lake.