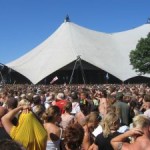 For all of you who enjoyed the "After 5 Jive at Smith Mountain Lake" last year, it's back! On June 2nd, 2011 the SML After 5 Concert Series sponsored by local businesses, will begin.
Everyone loves music of some kind or another and should check out this years offerings a the lake. When I was young I had one type of music that I enjoyed, but as I have matured I have learned to appreciate many styles of music and instrumentation. You might be surprised at what tastes you can acquire if you just give new things a chance.
The Series will start with "The Holiday Band" performing at the Westlake Towne Center next to Krogers, on Thursday the 2nd. Gates will be open from 5pm. to 8:30pm. Admission for adults is $5 and children 10 and under are free. (There will also be a childrens play area with inflatable moonwalk, face painting, etc.)
All proceeds will go to the United Way of Franklin County, so that makes it even better. Hope to see you there!