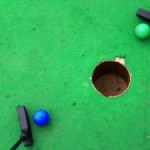 On June 10th you can join the fun at the Smith Mountain Lake Regional Chamber of Commerce Ambassadors golf outing. If you like goofy golf or mini-golf as some call it, you will enjoy an evening with SML Chamber members, family, and friends.
This will be a valuable networking and business development opportunity as well as just good clean entertainment and a change of pace. Even if you are not an SML Chamber member you are welcome to come and participate in this event.
There will be an entry fee which includes: BBQ Dinner, beverage, and Green Fee.
Free Download
The Definitive Guide To Smith Mountain Lake Real Estate
Everything you need to know about buying or selling property at Smith Mountain Lake.