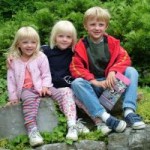 Smith Mountain Lake is a great place to raise a family. We all imagine our family being together forever, but all too soon everyone is going in different directions. To keep any unity or focus on the relationships we have to purposely plan family-oriented time. A great many folks at Smith Mountain Lake offer activities that the whole family would enjoy. Below are a few of those.
On Saturday, November 20, the Taubman Museum of Art will host a FREE fun-filled Memories in the Making Family Day from 11 a.m. to 3 p.m.  Families will enjoy special tours of the museum, gallery scavenger hunts, music performances, art-making activities, storybook reading, and more.
PINEVIEW FARM ALPACAS – Come feel the warmth and softness of alpaca fiber at a working alpaca farm in Hardy.  New gift shop with luxury products made from 100% alpaca fiber – hats, socks, gloves, scarves, etc.  Open Nov. 20th, 10:00-4:00 p.m., December Saturdays 10:00-4:00 p.m., and Sundays from 1:00-4:00 pm. See more at https://www.pacabella.com/ or call 540-890-8364.
Saturdays till Nov 21st – Mariners Landing presents Corn Maze and Fall Family Fun – Open Saturdays from 10:00 am to dusk and Sundays from 12:00 Noon to 4:00 pm. Admission is $10.00 for adults, $5.00 for Children 6-11, and Free 5 and under. – Mariners Landing Resort Community and Conference Center, 1037 Whitetail Drive, Huddleston – 540-297-4900.
Nov 27 – Nearest Place to Nowhere: The Life of Dr. Booker T. Washington – 11:00 am – Join Park Ranger Betsy Haynes to learn about Washington's rise up from slavery to become an internationally renowned educator, orator, and advisor to presidents. – Booker T. Washington National Monument, Hardy. Questions: 540-721-2094 or www.nps.gov/bowa.
Hot Shots indoor black light mini golf is now open.  Bring the kids over to check out some winter activities at Hot Shots.  Hot Shots is open for breakfast and lunch 7 days a week and serves dinner Tuesday thru Saturday.  Have Hot Shots cater your holiday party. 540-719-1547
Nov 28 – Jefferson's Poplar Forest presents Holiday Tours – 10:00 a.m. to 4:00 p.m. – Special tours of Poplar Forest that feature holiday traditions in the early 19th century. Hot apple cider and cookies in the Museum Shop. – Thomas Jefferson's Poplar Forest. Call 434-525-1806 or visit www.poplarforest.org.
The Holiday Reunion Show features The Embers, The Original Royal Kings, The Original Rhythm Doctors, and special guests the Breeze Brothers. Hotel Roanoke, on Friday, November 26, 2010, 7:00 pm-11:30 am.  Ticket locations:  Hotel Roanoke, Amrhein's Jewelers, Bob's Restaurant (Vinton).  Information:  www.keausa.com or 540-989-5464.
Nov 20 – Monster Indoor Holiday Flea Market – 7:00 am to 2:00 pm – Roanoke Civic Center, Williamson Road, Roanoke – 540-853-5483 – https://www.theberglundcenter.com/
Free Download
The Definitive Guide To Smith Mountain Lake Real Estate
Everything you need to know about buying or selling property at Smith Mountain Lake.