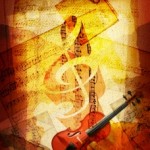 Everyone at Smith Mountain Lake does not prefer the same kind of music. That is why such a wonderful variety of styles and sounds exist today. If you find yourself hankering for a bit of jazz, check out the monthly Jazz Dinners. I think the WV Mountain Heritage Festival is going to be a big hit.
The Blackwater Cafe:  If you like Jazz then call for reservations for our monthly Jazz Dinners on the 3rd Thursday of each month from 6 pm – 9 pm.  The Jazz is performed by the Charlie Perkinson Trio and is held in the main dining room.  Call 540-721-4333 for reservations.
Whiterock Vineyards and Winery WV Mountain Heritage Festival – Nov. 6th, 12-5 pm enjoy music by The Halftime String Band from Morgantown and RagTop from Roanoke. Craft vendors, food vendors, and wine tastings. Goodview, VA. (540) 890-3359 or visit http://www.whiterockwines.com.
SML Harmeneers is holding its annual show on Nov. 12th and 13th. It will be located at Trinity Ecumenical Parish and tickets are $10 at Kroger, Radio Shack, SML Chamber, or any member of the Harmeneers.
Free Download
The Definitive Guide To Smith Mountain Lake Real Estate
Everything you need to know about buying or selling property at Smith Mountain Lake.