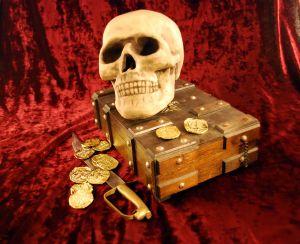 July 20th through July 22nd has been officially named Smith Mountain Lake Pirate Days Weekend. If that sounds like fun, it's probably because it's going to be a blast for the whole family! There will be something totally enjoyable for every member of the family, no matter their age. Below is an update on some of the fun events for the weekend.
For the Kids:
– A Treasure Hunt, Readings with Noah
–  At the Penhook Boat Dock, Kids say the password "Shiver Me Timbers", and receive FREE Pirate whistles and other surprises
– Gifts Ahoy, Bridgewater Sportswear, and Fun 'n' Games – 1st 200 children in the door will receive free Pirate stuff
For Everyone:
– Music by Dragonfly at Mango's with a Pirate Theme, Give-Aways all around the lake shops and stores, Pirate T-shirts
– If you come to Virginia Dare Marina in any kind of Pirate Attire, model for them and you will receive discounts on Sandwiches and weekend cruises. On the 22nd (Sunday), there will be a best-dressed Pirate Contest with prizes such as 2 free lunches or 2 cruise tickets!
And if you want a special treat visit the nearby Smith Mountain Lake Farm. Dress up as a pirate and get a free Treasure Map, then join in a treasure hunt among the beautiful alpacas. Every child who turns in their map gets a prize from the treasure chest. There will also be games all around the farm, music, crafts, etc. All this is only $3 per person on Saturday only from 12-5 pm. Located on Morewood Rd, Hardy, Va. For more info. visit the Smith Mountain Chamber of Commerce.
I hope you will enjoy the Smith Mountain Lake Pirate Days events.
Free Download
The Definitive Guide To Smith Mountain Lake Real Estate
Everything you need to know about buying or selling property at Smith Mountain Lake.