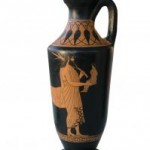 We can all appreciate the importance of preserving historical treasures in and around the Smith Mountain lake area, and this is an opportunity to step up and do our part. Let your voice be heard speaking for the endangered artifacts of our area's American heritage by voting for Virginia's Top 10 Endangered Artifacts.
The Virginia Association of Museums (www.vamuseums.org/) announced that public voting will begin on Monday, August 15th.  Collecting institutions from across Virginia and DC have nominated a variety of items that they believe tell valuable stories and deserve to be recognized on this significant "Top 10 List."
Irreplaceable historical items are lost or damaged every year, and this fun and educational campaign is revealing the importance of preserving Virginia's diverse history and culture. This particular list of Endangered Artifacts includes items from Booker T. Washington & the D-Day Memorial. The public is encouraged to become involved by visiting  www.vatop10artifacts.org and casting their vote for the item that they believe should make it into the final "Top 10".
The voting will happen online from Aug. 15th to Sept. 20th!  You may cast your vote for the #1 most endangered object at: www.vatop10artifacts.org. The Virginia Association of Museums will announce the winners of Virginia's Top 10 Endangered Artifacts in November 2011. For more information, visit www.vamuseums.org
Free Download
The Definitive Guide To Smith Mountain Lake Real Estate
Everything you need to know about buying or selling property at Smith Mountain Lake.