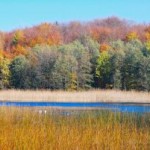 Are you new to Smith Mountain Lake? Or are you a business offering services to folks at the lake or who are considering making the lake their home? If you answered yes to either question, then the SML Visitor & Newcomers Guide is definitely for you.
Just visit http://www.visitsmithmountainlake.com/ and click on the link to get your free copy. (Near the top on right.)
And if you are a member of the SML Chamber or a local business note these facts about this lovely publication:
SML Regional Chamber of Commerce's primary fulfillment piece
The Guide extends across multiple media platforms
Targeted audience of prospective new residents
Go-to piece in the area for visitors already at the lake
One-year shelf life for your ad
Call or e-mail to find out how to give your business the ADvantage:
Peggy Overstreet – 540-989-6138  ext.4004 poverstreet@leisurepublishing.com
Free Download
The Definitive Guide To Smith Mountain Lake Real Estate
Everything you need to know about buying or selling property at Smith Mountain Lake.