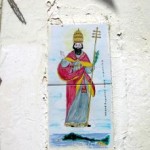 Enjoy Saint Patrick's Day this year at Smith Mountain Lake, Va. by joining in some of the local festivities mentioned below. But who was Saint Patrick you may ask?
Historical accounts tell us that Patrick was originally born in Wales as Maewyn Succat. When he was about sixteen he was captured by Irish raiders and stolen from his home and taken to Ireland, where he lived as a servant for six years before escaping and returning to his family. He later returned to Ireland as a Christian missionary. By the eighth century, he had become the patron saint of Ireland.
Every year there are numerous events and activities on St. Patty's Day. Visit Peaks of Otter Winery wearing green, and receive an extra discount on wines. They call it the "Luck of the Irish". Free Noon-5 p.m. Also Visit The National D-Day Memorial, Bedford Museum, and Poplar Forest. Info: 540-586-3707. E-mail: appleseed@earthlink.net.
Celebrate St. Patrick's Day and help Benjamin's at the Point cut the ribbon on Tuesday, March 17th from 4 to 6 pm at Mariners Landing. You'll enjoy complimentary Hors D'oeuvres and refreshing St. Patty's Punch. Then stay for the St. Patrick's Day festivities, including a special Dinner Menu and Drink Specials.
Free Download
The Definitive Guide To Smith Mountain Lake Real Estate
Everything you need to know about buying or selling property at Smith Mountain Lake.